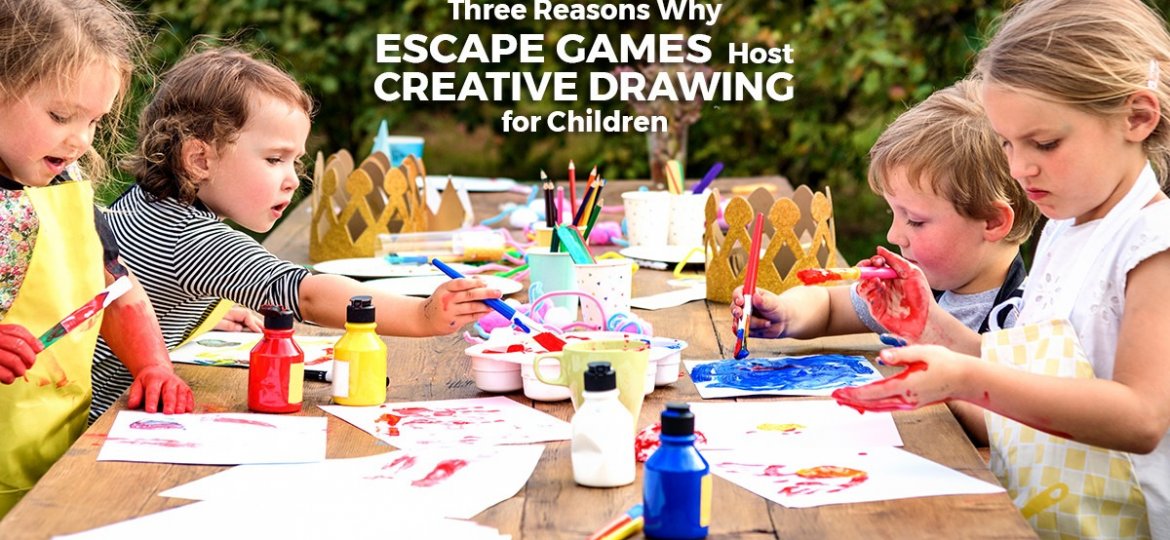 Escape games work on the principles of subjecting the mind to intense pressure, especially when the pressure in question comes out with much novelty. Everyone loves that rush feeling; the very thought of solving some mystery under intense pressure is sure to excite all and sundry – even kids and little developing brains. Creative drawing tends to work the same way. Give the children a piece of paper and pen, and you have no idea what creative, funny, even monstrous diagram they will come up with.
Have you ever wondered why art was and still is used in lower stages of school all around the world? It doesn't happen to be just another curriculum activity that schools should abide with. Drawing has worked for ages to boost one's creativity and increase the visual aspects. It is on that note that Hungarian Games combine fun escape games with their classic art studios. Creative drawing for kids has become a priority for this site.  Unlike with most other sites that only cater to adults, Hungarian Games also has a place for your kids. But why exactly focus on hosting creative games for kids?
Decision Making
Research continually shows how art and drawing work with the brain receptors to create new patterns of problem-solving skills. Remember, they are given a canvas either to use individually, or they can couple up as groups and use one large canvas. Then they are left to draw whatever creative or majestic images pop up in their heads.
This forces them to try out new ideas – come up with something different from the rest. In doing so, they are experimenting and thinking over and over again. This not only helps them become more creative, but it also assists in solving future problems in a more managed manner.
Hasn't drawing been linked to the best minds in history? Talk of the ingenuity of the artful master Leonardo Da Vinci and the likes of Michelangelo. History can never lack a handful of geniuses linked with an artistic nature of paints and brushes. Perhaps your kid can enter the books of history with a little bit of aid too.
Visual Learning and Language Development
Ever wondered how toddlers will go through your iPhone and find things you never knew existed? So much can be learned just through observation. In fact, the human mind processes and understands things better when they are accompanied by a visual format other than words.
The ability to transfer all that is seen on paper becomes the trick. Hungarian Games understand this and seek to have your child grow in an all-around formula. Not only do they give attention to physical growth through awesome games that cater to healthy development, but they also focus on drawing that perfects the mental state. As such, kids grow up having better visual perception and a powerful sense of recall.
As the kids are in the creative drawing process, they get to encounter new vocabulary as they mingle in the art studios. This way, they work on their social aspect which also improves their language grip. You will have friends and relatives musing at your kid's intelligence in no time.
Cultural Awareness and Academic Excellence
Creative drawing images could comprise just about anything, up to and including creative drawings of nature, people, or even cultural aspects. As your kids' innovative levels skyrocket, they get to piece out nature and culture and put them on paper. This creates a deeper understanding of the world they live in. Also, each drawing could be viewed from a different angle thus widening their perspective. This makes them more socially adept and familiar with your traditions; you can encourage them to draw specific things as they grow and progress in their artistry.
As if that's not enough, research has shown time and again how this diversion from normal studies improves your child's focus and understanding. Is your kid getting poor grades in school? Why don't you visit one of our art studios where they can get creative ideas for beginners and see the transformation?
Escape Games and Artful Drawing
Hungarian Games have meticulously dedicated efforts to bring out the fun in the family. Their pleasant combination of escape room games for family recreation and company teamwork building will give you the experience of a lifetime. The games are tailor-made to suit the whole family. As you're locked in your mystery room with your wife and friends probably, your kids could be working with other kids to improve their drawing flair. You provide them with a chance to acquire more art ideas from mates from all around Dubai and other ex-pats.
Nothing But Fun
Get an escape from the usual daily program – the 9 to 5 that gets into so many people's skins. Your kids also need to ease off from the strong summer sun. The rooms and studios are properly equipped with air conditioners to give you all a worthy unstrained atmosphere as you have your fun. This family getaway has worked for thousands of families who keep coming back for more; if you never had this much fun, I'm afraid you don't know what you're missing out on.
An Escape from Normalcy
The 21st-Century has come with it a generation of addicts. Everyone is addicted nowadays – it can be to your 9-5 routine, the device in your pockets that have you and your kids hooked, or even the internet. This has brought about 'zombie-like' beings operating in completely predictable patterns. A pity to our generation; sorrowful to imagine what it will be like for our kids at this rate.
But not with Escape Games – normal is just not in our vocabulary. Our set of games and services is designed to bring you out of your normal schedule and help you think outside the box. So rest easy and put away those smartphones, it is family time with Hungarian Games.
Simple Reminders
Don't Leave Your Big Brains
Whatever brings you to Hungarian games, whether you're coming to escape the daily hassles with our amazing set of escape games, or you want to feed your kids some creative drawing ideas, come with your adorable brains. You don't need prior preparations, but you need to be at your utmost best.
You don't need to take this to another level by taking it too seriously – it's just a game. No one will eat you alive if you fail to escape your demented rooms. Relatively, no one will charge you for having a bad drawing. Don't put unnecessary pressure on yourself – just have as much fun as you can.
We believe in serving everyone – our gaming policy extends to every single family in Dubai and visitors looking for a good time. Our pricing is quite friendly and this comes with top-notch services – you just won't regret it.
Bring your child for the most exhilarating experience of their lives.
With artful creative drawing, your kid will go genius on you in no time.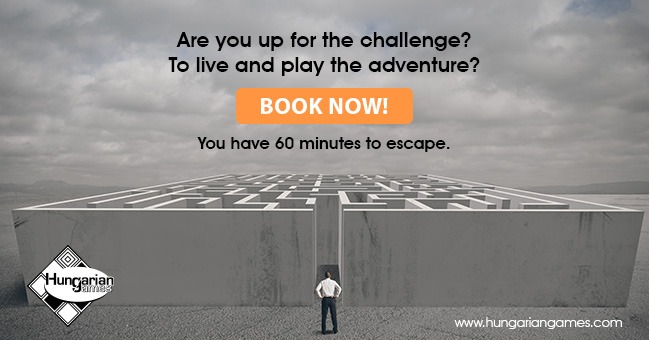 Book our services in advance to get better chances and earlier planning!
Conclusive Thoughts
Creative drawing could propel your kids to new heights, unimaginable heights. It makes sense to try something new if you think the results are worth it. Just in a case the drawing isn't something new to you, our art studios will give you access to other kids who have been doing it and perfected their skills. You could combine that with our escape room games for the ultimate family experience.