The Hungarian Games Board Game Cafe: Your Ultimate Destination for Fun and Adventure!
Welcome to Hungarian Games, the latest haven for adventure enthusiasts and board game aficionados! If you're looking for a place where creativity knows no bounds, and fun is served in generous portions, then look no further. Step into our world of excitement, where escape games and board games unite to create an unforgettable experience.
Dive into a World of Board Game Bliss
At Hungarian Games, we believe that games are bridges to new friendships and unforgettable memories. With an impressive collection of over 50 original board games, the possibilities are endless. Whether you're a strategic mastermind, a competitive spirit, or a collaborator extraordinaire, we've got something for everyone. From quick and exhilarating rounds to epic gaming adventures that span the evening, our diverse selection ensures that there's never a dull moment.
Games for Every Occasion and Group Size
Gather your friends, family, or colleagues – our games cater to all group sizes and dynamics. Engage in friendly competition with our competitive games, or foster teamwork with collaborative ones. Whether you're seeking a bonding experience with your closest allies or a laughter-filled showdown with a large group, our carefully curated collection guarantees an electrifying time.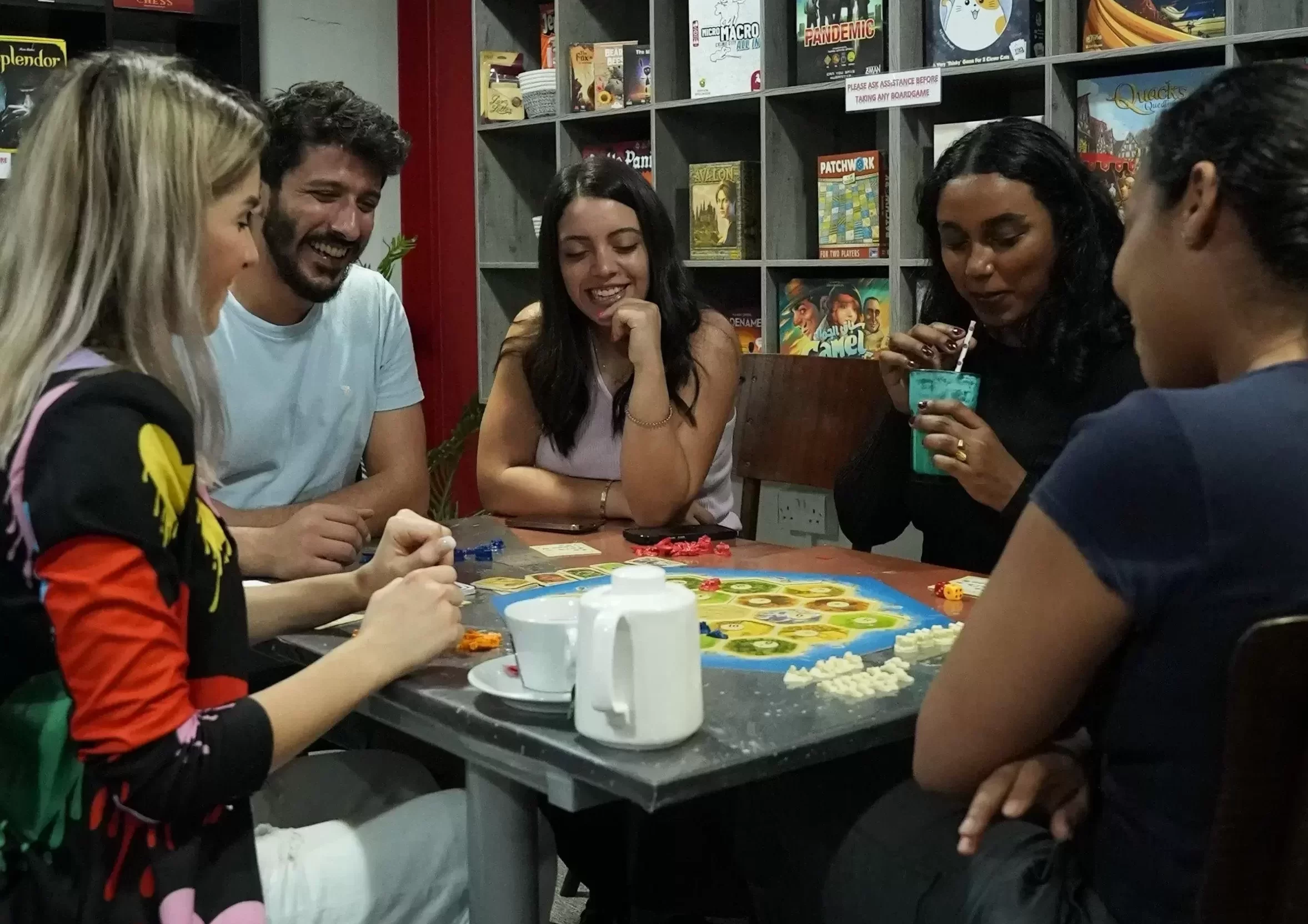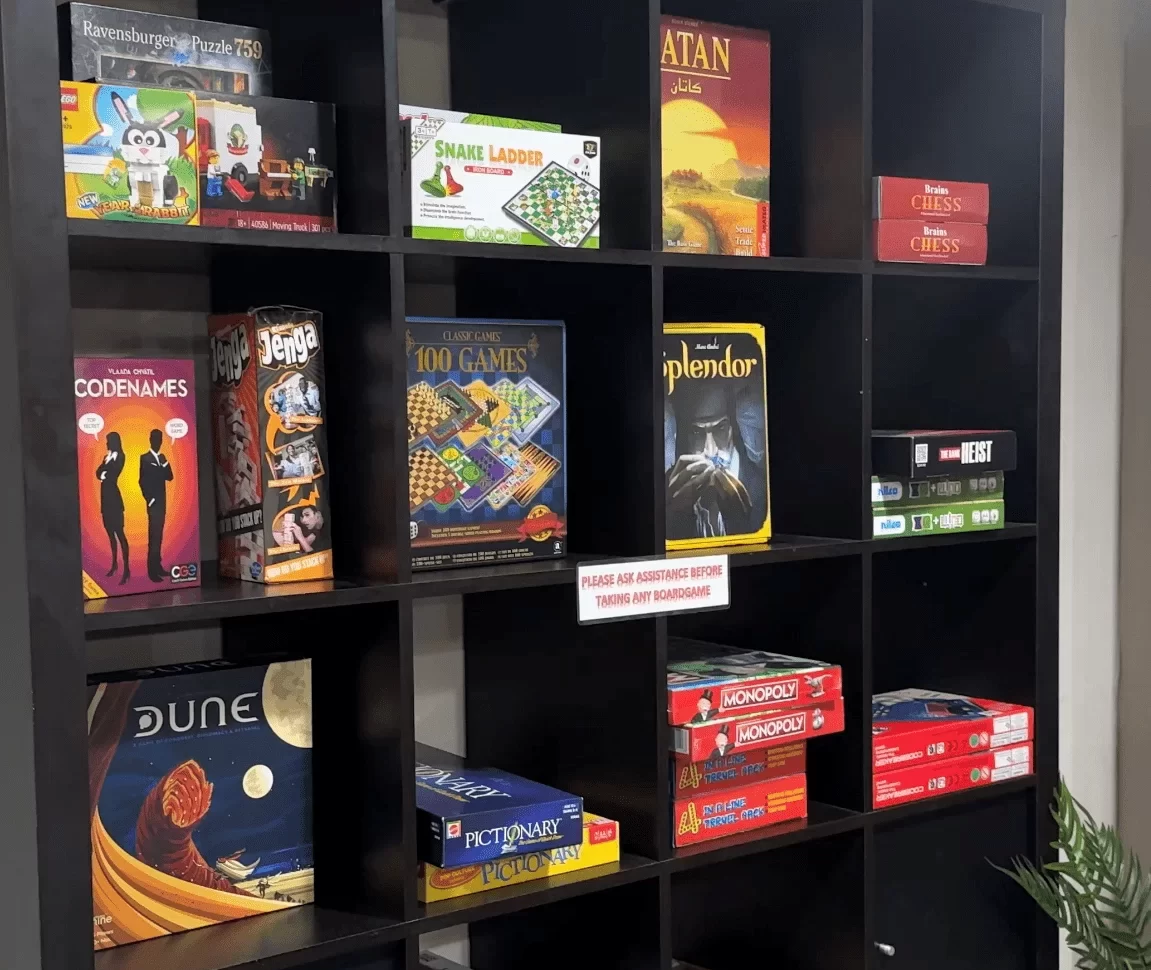 Savor Delights at our Board Game Cafe
Need to fuel up between games? Our board game cafe has you covered with a delectable assortment of fast food delights. Sink your teeth into juicy burgers and sandwiches that are as satisfying as a well-played move. For those with a sweet tooth, our mouthwatering waffles will transport you to dessert paradise. At Hungarian Games, we believe in indulging your taste buds just as much as your competitive spirit!
Endless Adventure, Unforgettable Memories
Our spacious cafe is equipped to host groups of all sizes. Celebrate birthdays, team-building events, or just a spontaneous gathering with us. And here's the twist – we don't just stop at board games! Immerse yourself in an unparalleled adventure by combining your board game marathon with our 5 original escape rooms. Test your wits and teamwork as you strive to break free from the enigmatic puzzles and challenges that await.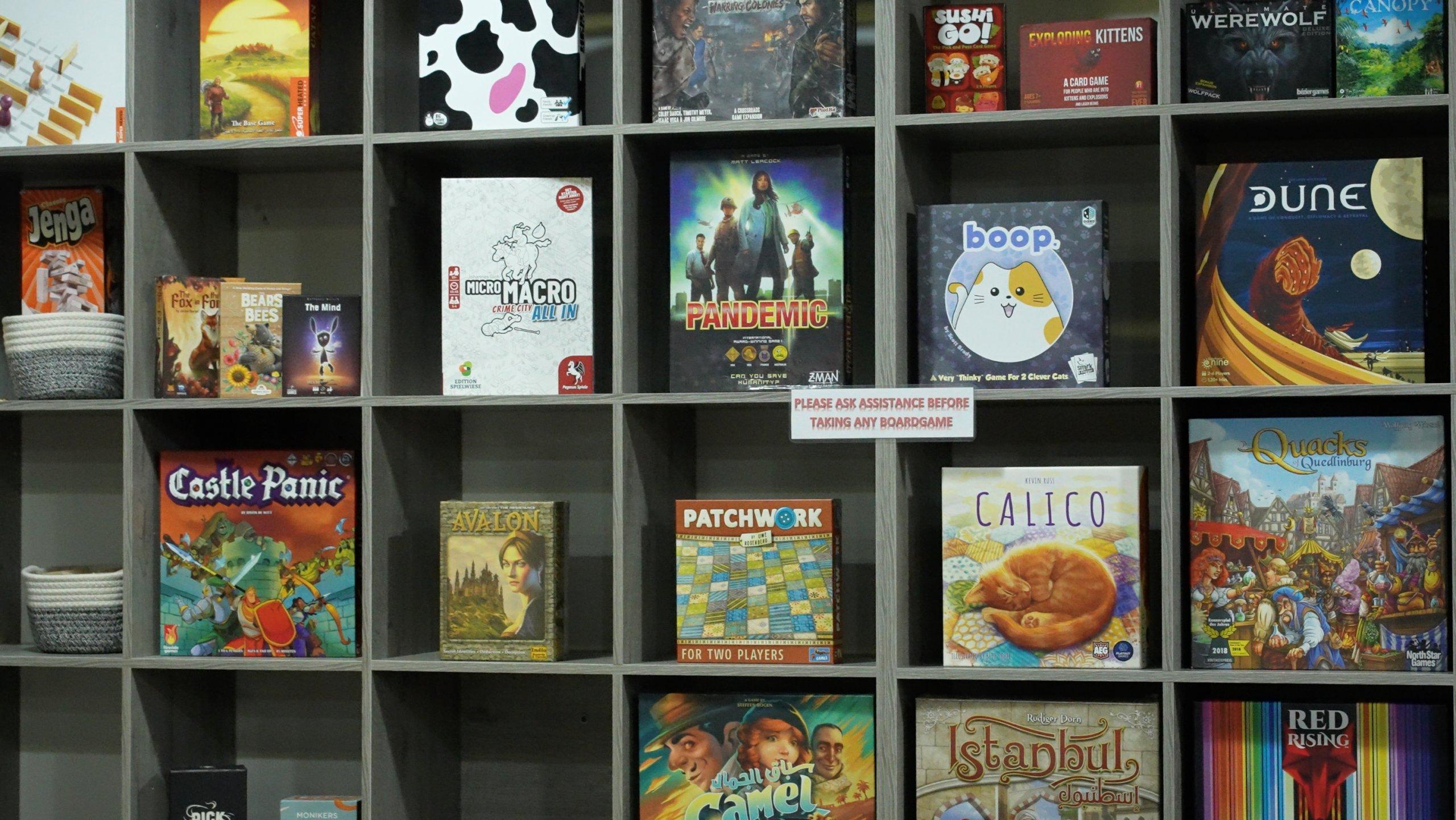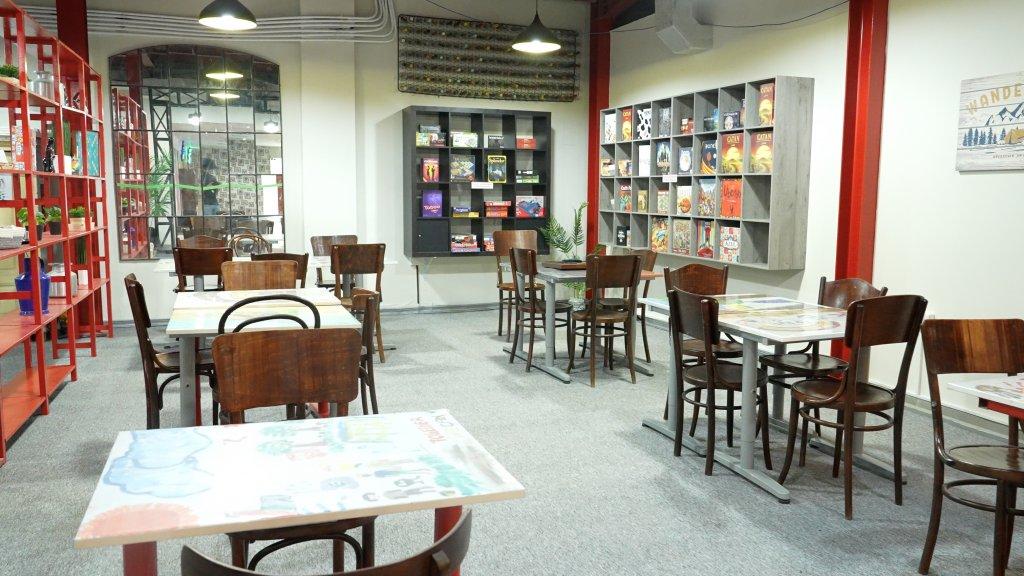 The Perfect Fusion of Escape Games and Board Games
Hungarian Games offers the unique opportunity to seamlessly blend the thrill of escape games with the immersive joy of board games. Whether you're strategizing moves on a game board or unlocking mysteries in our escape rooms, you're in for a day of endless excitement and camaraderie.
So, what are you waiting for? Join us at Hungarian Games, where every roll of the dice and every code cracked brings you one step closer to unforgettable memories. Embrace the fun, the challenge, and the camaraderie – all under one roof.
Visit us today and discover the perfect fusion of escape games and board games at Hungarian Games! Your adventure begins here.
Looking forward to your feedback, please don't hesitate to let me know if you require any clarification.