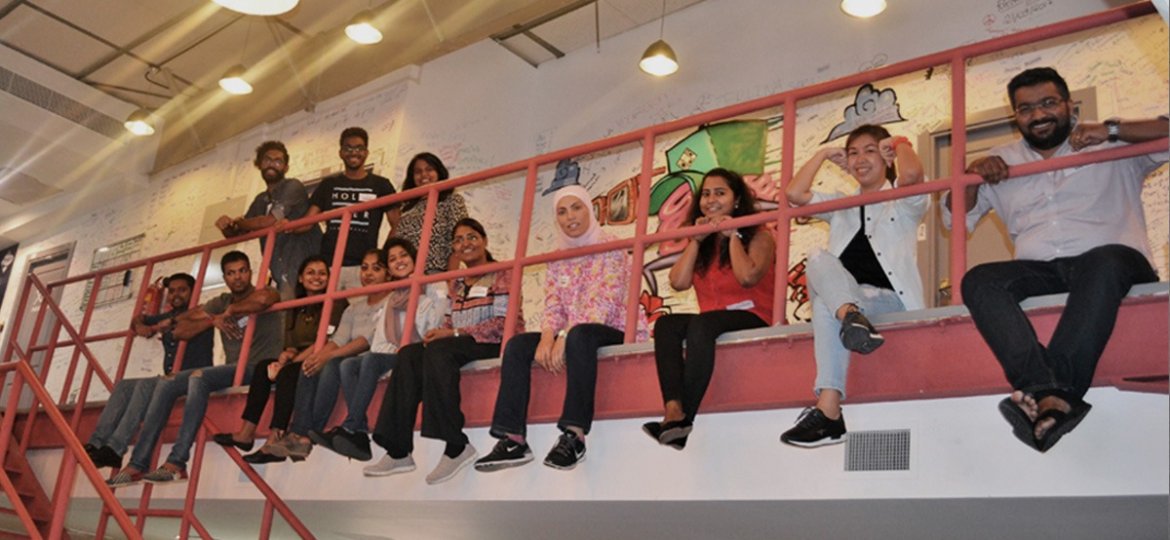 Corporate team-building events are a good way to get your team to connect with each other, recommit to meet mutual goals, and work together more effectively. In creating your own corporate team-building events, it is important to choose an activity everyone feels safe doing.
Finding the right exercise for your team can be challenging. Not every conference room in Dubai works from a team building perspective and not every team is comfortable with some activities.
Effective And Engaging Games For Corporate Team Building Events
Here is a list of six team building games that you can do at corporate team building events. Each has a low-space footprint and requires minimal materials.
Ideas Are Building Blocks
Objective: This exercise illustrates the value of everyone's ideas. Working as a team, brainstorming sessions are often swayed by the team's most vocal or dominant personalities even though other team members have equally valuable ideas. By placing these ideas on an equal footing, each team member's ability to contribute is established.
Format: Create a fictional problem that must be solved. It could be a brain-teaser or a theoretical product, a design challenge or a riddle. Assemble your team and ask them to write down an idea on a large sheet of paper. It only needs to be a sentence or two.
Have them pass the paper to the person on their left, and ask them to use the new idea as the building block for another solution. Run the game for several rounds then review the results.
Use What You Have
Objective: This game encourages team-based problem-solving and creativity. It also incorporates an element of fun and into the mix, with the added twist of learning how to solve a problem with reduced options.
Format: Divide your team into equal groups. Create a specific project with a goal and clear restrictions. You might have to fly a sheet of paper from one end of the room to the other. The challenge is up to you. Give each team the same supplies to work with, or create a pile of materials to work with, in the middle of the room. Give each group a specific time to complete their project, making sure to mention they can only use what is available, although how they use it is completely open. The game's final reveal is always a fun event.
What Makes You Tick
Objective: Understanding what motivates and what de-motivates team members can be a powerful tool for team leaders to have. By establishing how each team member works best, and how they react to different situations, they can learn how to approach each other differently to succeed in their work environment and personally.
Format: As a group, take a personality test together. Bring in a speaker, to explain the different personality traits, their strengths; their weaknesses and a roadmap for how potential internal team clashes can be mitigated.
Both the DISC and the True Colours personality tests are simple tests for the exercise. These tests simplify things and create easily remembered results. During future teamwork efforts, when conflicts arise, a team member can say, "remember, I am orange" and the others will know exactly what she means.
Find The Common Thread
Objective: Force your team to confront foolish stereotypes. The game also shows the potential for a random group of people to find common ground and become a high-performing team.
Format: Before a routine staff meeting, break the team into groups. Each group has to discover one common thing amongst themselves. It could be a hobby, sport or an interest in music or food. Once they discover a common thread they agree on, they create a list of what might be the stereotypical qualities of such people.
Then, the groups come together to announce to the other groups their common identity. For the rest of the regular staff meeting, the group members must stick to the stereotypes they listed. At the end of the meeting, the group discusses the stereotypes we assign to people and how they affect how we perceive other people's abilities. The summarizing discussion also includes how each group found a common identity and the process required to discover it.
Classify This
Objective: Promote teamwork and creative thinking, while also encouraging your team members to rethink how they view everyday objects. The team are forced to look for commonalities in otherwise unconnected objects. This leads to a discussion on how to effectively work outside the box to discover innovative solutions to problems that at first seem unrelated.
Format: Collect a variety of objects and position them in the centre of a conference table. The broader the variety of objects, the better the game as the goal is to collect items that, at first sight, seem to have no common connection.
Break the team into groups and give each group a sheet of paper and a pen. Ensure everyone has a clear view of the objects. Direct them to classify the objects into four groups, writing down the cluster of objects on their sheet of paper. They should not communicate with the other groups. When their time is up, have a spokesperson for each group reveal the reasoning behind the way they classified the objects. Reasons should vary, from the object's function to the material it is made from or how its appearance.
Telephone, On Paper
Objective: This activity is a fun game, which produces a lot of laughter making it a great ice-breaker where you want people to be comfortable with each other. The drawings and interpretations tend to bring out discussion and jokes.
Format: Provide each team member with a piece of paper. They draw a simple drawing on paper, without showing it to anyone else. Each team member then passes the paper to the person on his or her right. Each team member looks at the drawing they received, folds the paper in half again, and writes at the top what they think the drawing is of. The paper is passed to the right again. Each person reads the description, folds the paper over to hide the words, and draws a picture of what the words describe.
It is important that each turn only reveals the words or pictures from the previous round. When the paper returns to the original owner, each member reveals what was written and drawn.
Be A Smart Team Leader and Unlock The Secrets To Productivity And Enhanced Teamwork
Nurturing teamwork and clear communication is the key to building a high performing organization.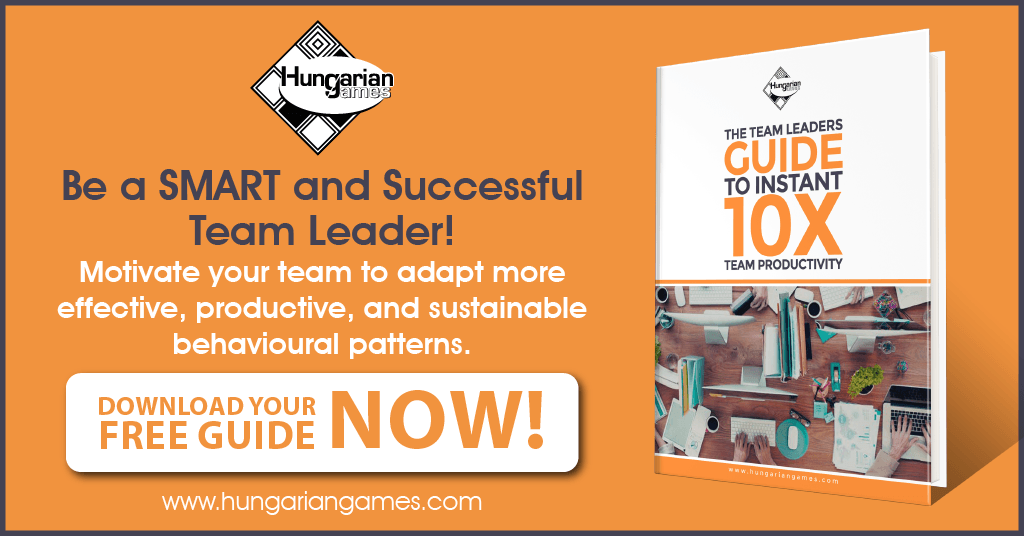 Final Word
Discovering the right corporate team building events can be challenging. Some conference rooms in Dubai impose constraints, which require imagination and flexibility to overcome. Similarly, not every team is going to be comfortable with every activity.  Moreover, finding the right one for your purpose can require an element of trial and error. However, the games for corporate team building events outlined above work in a variety of situations and none require large spaces or expensive materials to stage.