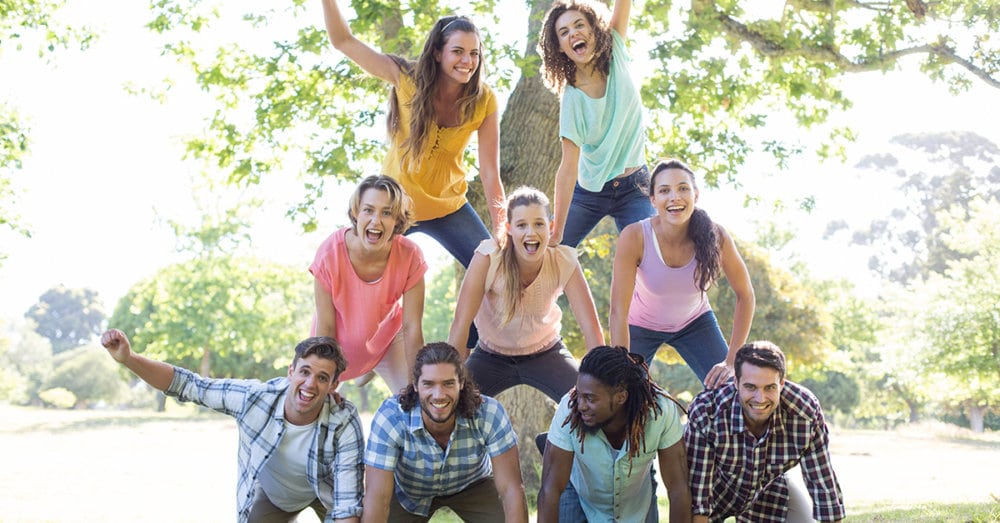 What's Popular In The World Of Corporate Team Building?
For quite a while now since CSR started meaning something to companies, the firms have taken it upon themselves to give more attention to the worker bees – the devoted employees. More companies are realizing the need to have corporate team-building activities to change from the office setting. As a matter of fact, some of these top companies such as Google will have playrooms on the company grounds just for employees to relieve their stress. Giving your employees more attention boosts their morale which then translates to better productivity.
However, when it comes to team building, that's a whole other story. If your firm doesn't offer anything in the name of corporate team-building activities, then you really need to reevaluate your position in such a firm. Corporate Social Responsibility requires firms to have regular corporate team-building activities.  These activities create an avenue for workers to bond and develop teamwork. This could be anything from employee vacations to dinners or other simple corporate team building activities. Nonetheless, another form of indoor team building activity is becoming popular over the past few years, which is considered unique and is being openly accepted by most organizations and businesses.
Escape Rooms for Corporate Team Building
Since their inception about a decade or so ago, escape rooms have come into the picture and made boring lectures and seminars as corporate team building activities appear as a joke. They have come with such a wave that anybody who gets to go through such escapades only asks for more of it.  The experience is made even more appealing by the fact that the escape rooms can be anything you want them to be. Plots vary and can be anything.  It could a haunted island, a bank robbery, or a murder case mystery.  Escape can also be designed and tailored to the kind of corporate team-building activities that your organization needs.
We all have that curious nature that always seeks to explore some more. Take this example for instance; your hubby comes home really late for the first time, drops a bag on the dining table with the warning that under no circumstance is the bag to be touched, and then he leaves. What would be your next move immediately after you hear the car moving from the driveway? Yeah, right! That's exactly how escape rooms work.
Need for Communication
Escape rooms require massive brainstorming and a whole load of teamwork. Then, once members figure out the slightest of clues, there is a need to speak up, or you will all face your fates – sometimes being eaten alive.
When inside a room, it is hard not to speak up no matter how shy you are. As a matter of fact, this ordeal when carried back to the office translates to better communication amongst the employees. Since there is a dire need to listen to each other when inside an escape room, differences will be set aside and a deeper level of respect achieved. Ideas are the building blocks that will see you see the outside of the room before the clock strikes. Everyone's idea should be put into consideration and analyzed – not only it's rude to disregard your companions, but also it's a way for the team to beat the clock and escape.
Working Towards Goal
Where is the key to success? This is the question that's in everyone's mind who goes inside an escape room? As members combine their different personalities and focus on finding the keys, camaraderie and teamwork will start to develop and improve. These qualities will You'll see these once you go back to the office and set goals for your employees.
While members are combining efforts in this fun set, their actual colours are at their best. This is where you'll know the motivators and the detail-oriented ones among others. Getting to understand work colleagues and their attributes smoothens the work relationship and atmosphere. Shouldn't this be one of your company goals? Moreover, it will sharpen your employees' problem-solving skills every time they step in and out of an escape room.
Corporate Team Building Activities Are More Fun than You'd Care to Admit
What's the purpose of preparing a team-building episode if not to maximize the fun aspect? Truth be told, the only goal for the majority of employees who participate in any corporate team-building activities is to derive maximum gratification from the affair. The intricately told stories behind the escape rooms will be sure to take over you and immerse you in it fully. Due to the diversity involved in preparing such games, all sorts of personalities are likely to enjoy the whole exploit.
You don't have to wait for major breakthroughs in the companies or holidays or even weekends for you to organize corporate team-building activities. Try organising a simple 5-minute team-building activity immediately after staff meetings. At no cost, your team can enjoy and benefit from simple team-building activities which you had a hand in preparing. We'll discuss more on that some other time, just keep reading our blogs.
What about the Costs?
Take it easy! With escape room games, you don't have to dig the unreachable spots in your pockets. Most of these rooms from trusted companies such as Hungarian Games serve a lot of people. In actuality, escape rooms are also a great tool for team-building activities for kids as well as adults. The prices are thus friendly to one and all – the bigger your team is, the cheaper you get to pay. Therefore, make sure you don't leave a single soul behind.
Productivity is What Matters to You
This is a 2-way street for you; you seek to offer an experience like no other for your employees and still benefit from it. As already seen, escape rooms will offer a platform to resolve petty conflicts among employees. While this is done, they get a better perception of one another leading to a bonding which might not be achieved in the work setting. Additionally, members learn to listen to each other as one and all contribute to a piece of the meat. This promotes respect and understanding which doesn't end there – the office environment is sure to benefit too.
Also, since members get to work towards a certain goal with limited resources, good learners are sure to catch a lesson or two from that. We cannot promise magic, but we do promise increased productivity back at work.
Modestly aside, you cannot get the same experience from all companies offering escape room games in Dubai. We would recommend the best companies which have been there for years and have evolved with technology. Hungarian Games popped up in the picture several times due to the positive reviews from clients. Each day we continue to make leaders out there proud due to the results we deliver.
Be a smart leader and unlock the secrets to productivity and enhanced teamwork.
Nurturing teamwork and clear communication is the key to building a high-performing organization.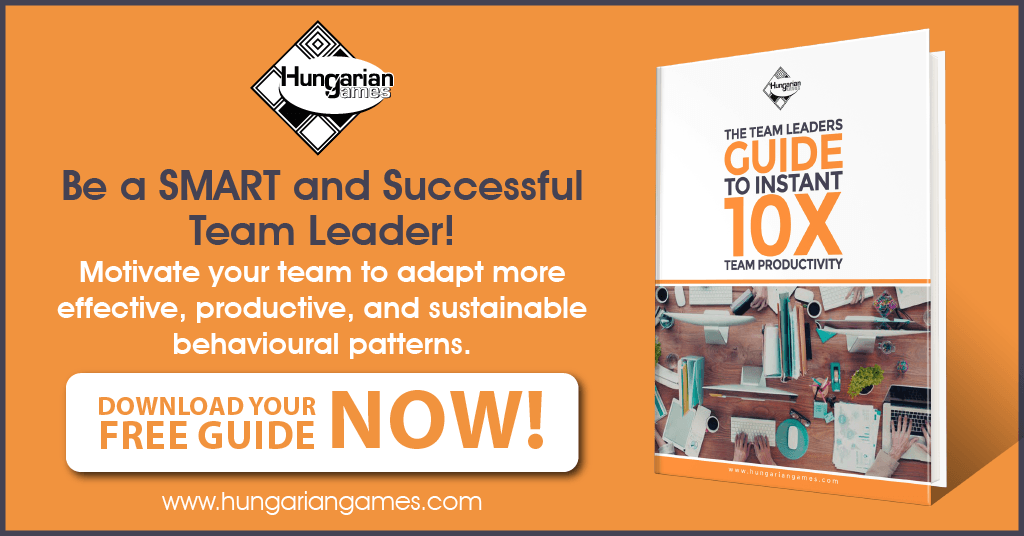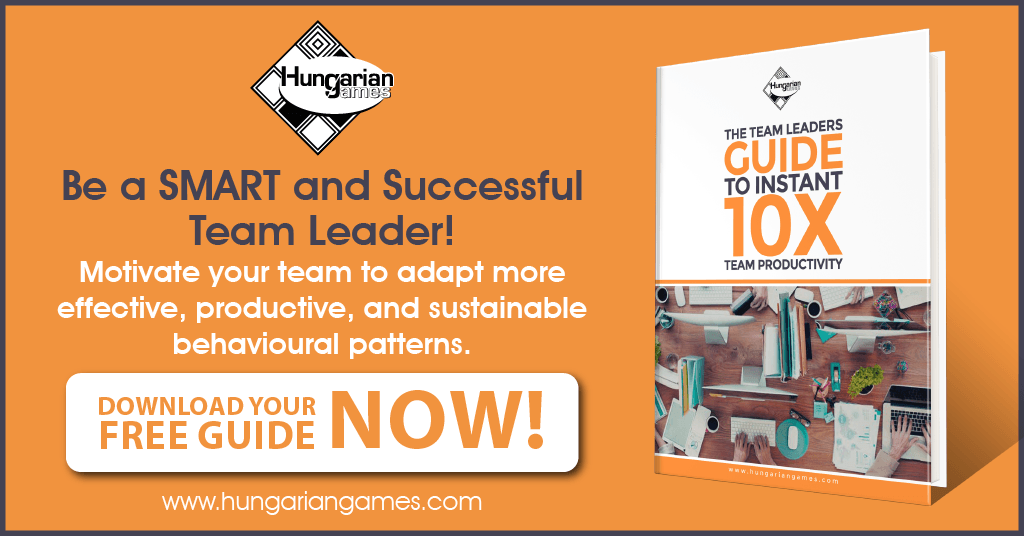 Final Word
It doesn't matter who you are – we all could use some escape from the real world in an escape room. Nonetheless, there are plenty of team-building activities for students and adults too, if you're too scared to go inside one of the haunted rooms. Life is short and like what others say, "You Only Live Once." You don't want to waste your time every day doing normal routines – get out once in a while and rob a bank or confront some doomed ghosts!