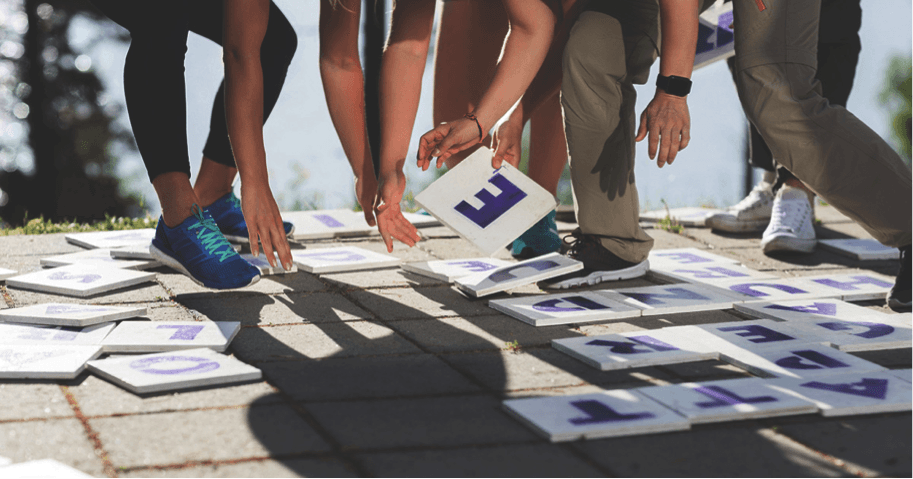 The Psychology Behind Team Building Activities And How It Brings Teams Together
Team building activities bring team members together by nurturing collaboration and encouraging teamwork. Besides the fun activities that help people see each other in a fresh light is the psychology of team building activities. These team building activities give participants the confidence and desire to connect in a different context.
One of the most powerful motivators for team building is to unlock results. Through a structured series of planned team building activities that are fun and motivational, teams collectively build skills spanning communications, planning, problem-solving and effective conflict resolution. The psychology of team building activities is designed to help facilitate long-term team building by fostering genuine connections and promoting deeper discussions.
What Defines An Effective Team?
Simply working alongside other team members doesn't mean you are working effectively as a team. Real teamwork is defined by collaboration, communication, and the acknowledgement of a shared common purpose.
A team is more than merely a collection of people. Similarly, not all groups rate as teams. Teams are in fact, a very distinctive form of group that are interdependent, self-organising, and comfortable with structure, tasks, and activities.
One definition of team commonly used in Psychology is:
"A team is a group of two or more people who interdependently seek to meet a common purpose, often through problem-solving, in order to meet their own and their organization's goals. At a minimum, a team should be a cooperative unit and, at its best, a team is a collaborative unit."
The Enhanced Value Of Teamwork
There are a number of benefits of working effectively in teams for both the individual team member and for the organisation. Not only is teamwork an excellent opportunity for professional development, it is also a simple way of making your work easier.
Increased Efficiency:
When working in a team, you are working towards a common goal or objective. The nature of work becomes more efficient. Similarly, having multiple team members allows you to get the work done faster with shared responsibilities. From a management perspective, encouraging workplace teamwork allows your company to take on additional work, and generate extra revenue without having to hire additional staff.
Idea Generation:


One of the benefits of working in a team is the inspiration and ideas that can spin off from team discussions. More people mean more scope for creativity compared to working alone. In an effective team environment, staff members feel confident in sharing their ideas. When in a brainstorming environment suggesting creative and unorthodox ideas is easier. Teams also bring people together from different backgrounds and levels of experience, which can help in creating innovative solutions.
A Learning Experience:
Teamwork brings people together from different backgrounds and levels of experience. Consequently, projects involving teamwork also provide opportunities for professional development and learning. As employees become more knowledgeable, their confidence increases. This can help improve both their attitude and their job satisfaction, a win-win situation for employers.
Improved Communication:
Communication is the key to success for many projects. Teamwork oriented activities require both verbal and written communication skills. Teamwork assists team members to develop their skills.
Shared Workload:
When working as part of a team towards a common goal, that workload is shared among team members. In a perfect scenario, this work is shared equally and is distributed according to the strengths of each team member. Teamwork also promotes common goals.
Support Network:
Enjoying access to a support network nurtures a sense of belonging greatly contributing to job satisfaction. A strong team environment can act as a great support mechanism for staff members. During challenging and turbulent times, a support network is crucial to a project's success.
Trust As A Core Ingredient
To build a strong team, trust is essential. In an organizational context, trust frequently takes 3 key forms:
Trust based on an estimate: Weighing the pros and cons of trusting.
Trust based on information: Behaviour is influenced by previous experiences both positive and negative.
Trust based on identification: We trust more readily in others with whom we identify.
Research also indicates that an environment with low levels of trust can lead to:
Contradictory information.
Hidden agendas.
Unmet expectations.
A system with a higher level of control and vigilance.
7 Core Components Of The Psychology Of Teamwork
So, what is the core components involved in building an effective team? According to the TESI (Team Emotional and Social Intelligence) Model, there are seven skills that contribute to an effective team:
Team Identity
How well does the team demonstrate cohesiveness? Does the team truly wish to work together? Is every team member clear about his or her role?
Motivation
Assesses the energy levels of and level of responsibility felt within the team. Is competition working for or against the team?
Emotional Awareness
Considers the amount of attention the team pays to sensing, understanding, and respecting the feelings of individual team members. This is a critical factor in shaping the motivation, productivity, and a team's ability to collaborate.
Communication
Communication is an essential element for a group to work effectively together. It provides feedback and guidance on how well each team member listens while encouraging participation.
Stress Tolerance
Reflects the team durability in managing the competing pressures of workload, time constraints, and the real needs of a work-life balance.
Conflict Resolution
Addresses how constructively the team carries out the process of managing conflict and whether the team is capable of dealing with adversity to improve its functioning. Conflict management is an essential aspect of unlocking productivity and creativity.
Positive Attitude
Highlights how self-sustaining the team is what the level of encouragement within it is and how successful the team expects to be. A prevailing positive attitude is a major enabler for a team's flexibility and resilience.
Master Corporate Team Building Today … Unlock The Secrets To Productivity And Enhanced Teamwork
With so many factors competing for your team's attention, unlocking the power of productivity and effectiveness is a challenge.
Click here to enjoy our free "10 Great Corporate Team Building Activities To Improve Productivity" Get Your Free Copy Now!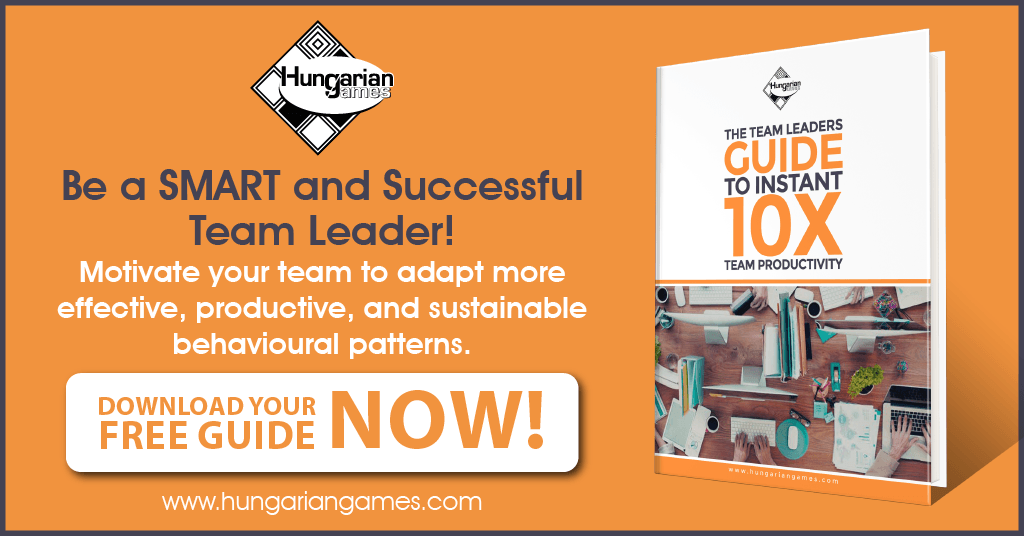 Final Word
Typical team building activities bring team members together by nurturing collaboration, resolving conflict and encouraging enhanced teamwork. Powering the fun activities that help people see each other in a fresh light is the complex psychology of team building activities. These team building activities give participants the confidence as well as the desire to connect in a different context.