OUR ORIGINS
Hungarian Games is an interactive, cooperative gaming venue, specializing in Escape Rooms, Brain Games, and other collaborative gaming activities.
We are proud to provide the UAE with 6 escape rooms, each originally designed and created by Attila Gyurkovics, the founder of Parapark and original inventor of the Escape Games concept. As such, our customers can be assured of the highest quality games, designed by the world's first true escape games artist — Atilla — whose company, Parapark, boasts of over 20 escape game locations across Europe and Australia.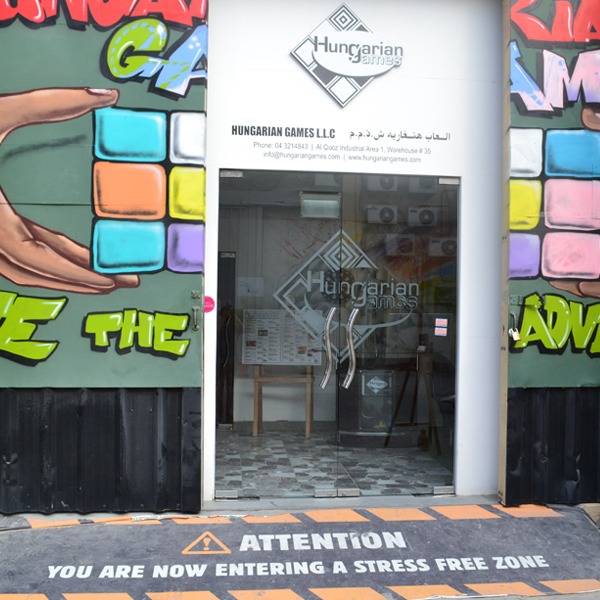 Our Concept
Atilla Gyurkovics designed his escape games based on the psychological insights of 'Flow Theory'. Flow theory, originally articulated by the Hungarian-American psychologist, Mihály Csíkszentmihályi, attempts to understand the nature of a 'flow state', more colloquially known as being 'in the zone'. The theory suggests that creating a healthy level of challenge and making best use of an individual's skillset can help foster a state of hyper-focus. In this state of 'flow', the group experiences complete absorption, involvement, and enjoyment in the process of the activity.
Our rooms, which can handle groups of up to 36 persons at any given time, present a new concept in corporate training. It is a 'hands-on approach' to simulating scenarios where individuals and groups can achieve optimum 'flow'. Groups approach challenging, immersive puzzles and tasks, making full use of their critical thinking and cognitive skills in a collaborative way. This process fosters 'peak' flow — a hyper-productive yet enjoyable state-of-mind that encourages healthy team dynamics.