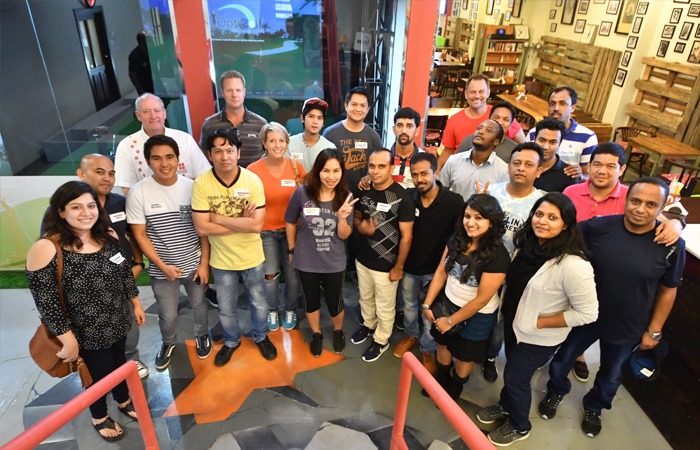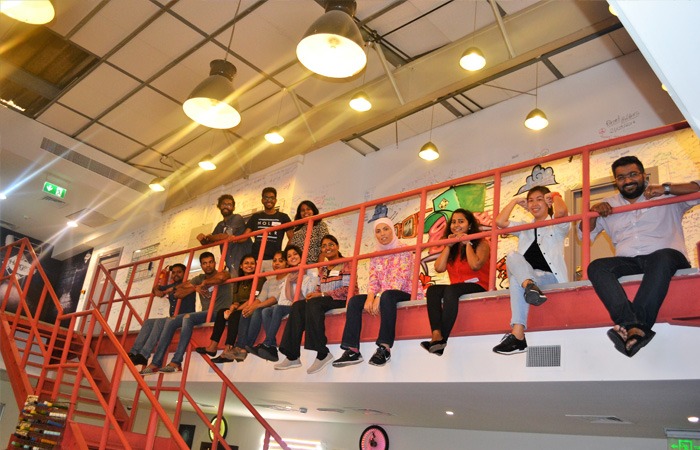 Business owners and chief executives are aware that the strength, flexibility and dynamics of their team impacts upon business outcomes. At Hungarian Games, we provide a varied bouquet of activities that assist corporations in developing and fostering greater synergies between team members in a fun and engaging environment. For a quick overview of our activities, please view our team-building corporate profile.
We cater to small and large groups alike, ranging from teams of 4-60 individuals, tailoring the day's events to suit your needs. We have already organized training events for many large corporations including Dubai Municipality, Dell, Emirates, Emirates NBD, FlyDubai, and others.
The Escape Rooms
Our core team-building offering is our Escape Games. Escape rooms are immersive role-playing group activities. Our rooms are unique in the region. Designed by Atilla Gyurkovics, the original inventor of Escape Games, our games are based on the principles of 'flow theory', and thus provide an entirely unique corporate training and team-building opportunity. To learn more about our origins and our philosophy, click here.
How does it work? Players are locked together in a room and must collaborate to solve a series of problems in order to 'escape' from the room within the allotted time of 60 minutes. You can get a broader overview of each of the rooms here.
Book our escape room – Book Now
Additional Open Space and Outdoor Team-Building Activities
Apart from our Escape Rooms, we have designed a range of other group activities, including brain-games and cooperative challenges, which can be incorporated into your team-building day. Our Signature Games and supplementary team-building activities require cognitive, critical thinking and collaboration skills to achieve common goals. All our games simulate team-building scenarios in light and entertaining contexts intended to be enjoyable for all participants. For an overview of all our available open-space games, click here.
Since these games are portable, many of them can also be rented out for the day by your company and set up at your own premises.
Frequently Asked Questions
1. ARE ESCAPE ROOMS GOOD FOR TEAM BUILDING?
Escape rooms are perfect for corporate team building games because they get everyone on the team working together towards a common goal and they are a lot of fun. If your team needs to improve their communication skills or strategic thinking, an escape room is the perfect solution.
2. CAN YOU TAILOR PACKAGES TO OUR SPECIFIC NEEDS?
We pride ourselves on providing flexible professional services to our customers. We can accommodate corporate events, parties and blended days, where companies can play our games and make use of our conference space for their own corporate presentations and feedback sessions.
3. DO THESE ESCAPE GAMES REQUIRE MUCH PHYSICAL ACTIVITY?
No, escape room games are exercises for the mind, memory, and not the body. All of the challenges revolve around working together to solve puzzles! However, we do recommend wearing comfortable shoes and attire.