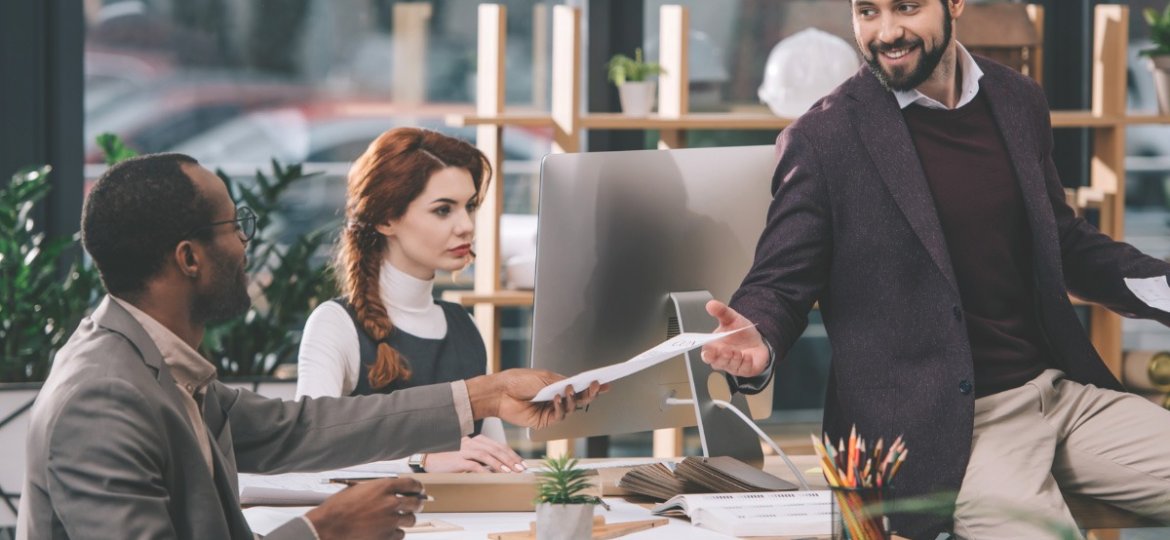 The Importance Of Team Building In A Multicultural Workforce Setting.
Effective teamwork doesn't just happen. Usually, it is a result of concerted effort, patience, and time. The importance of team building in a multicultural workforce is essential if you wish to extract the best out of your workforce. Employees, particularly in multicultural workplaces, often need to be encouraged.  They also need to be equipped with the right skills to collaborate in order to take their productivity to the next level.
Smart Team Building In A Multicultural Workforce Reaps Dividends
In most work environments, it is the sustained focus and joint efforts of the entire team that determines the success or failure of a business unit or a project. Team building in the workplace is essential for a number of reasons.
Team building in a multicultural workforce helps nurture more effective and transparent communications between team members as well as between the staff and management. Open communication goes a long way towards improving professional relations and facilitating greater understanding and co-operation.
This is ultimately reflected in the quality of work output and their internal and customer relationships. Team building in a multicultural workplace contributes substantially to employee motivation, as well as building high levels of trust among team members, stimulating high-levels of productivity.
Types of Team Building Initiatives
The benefits of a diverse workforce in terms of fostering creativity and stimulating innovation are well known. However, being part of a multicultural workplace can hinder an employee's ability to communicate effectively and deliver team coherence.
Here are four points of focus for team building in a multicultural workforce that have been proven to deliver results over time:
Information Sharing
Many cultural groups have a strong preference for communicating indirectly. They ask questions reluctantly, for fear of damaging relationships or appearing incapable. Employees who communicate this way seldom offend other employees. However, workers from more direct cultures may tend to ignore indirect remarks and thus miss critical information. To encourage a multicultural workforce to work effectively together, both types of communicators need to recognize the other's behaviour patterns and adapt. Direct communications need to probe more and look for subtle cues, while indirect communicators need to speak up when problems arise or they see the potential errors occurring.
Relationships
According to cross-cultural researchers, five dimensions can at least partially explain the differences between cultures. These are power distance, individualism, uncertainty avoidance, masculinity, and long-term orientation. Power distance reflects the extent to which less powerful members of the organization accept the level of unequal power distribution.
In cultures that endorse low power distance, teams tend to be more democratic. Individualism is the degree to which employees integrate into groups. Uncertainty reflects a culture's tolerance for ambiguity, while masculinity defines the typical distribution of emotional roles. Long-term orientation describes how societies view the future. Multicultural workforces work generally better together more cohesively when they recognize their differences and adapt to them.
Satisfaction At Work
Multicultural workers often differ in their view of the importance of happiness in the workplace. In a culture that values indulgence, a higher percentage of team members will declare themselves happy. Work-life balance is important to these people. Restraint tends to dominate in Eastern Europe and Asian cultures. When workers from both ends of the spectrum work together, they need to balance their own preferences with the needs of the team.
Time Management
Western cultures often perceive time as limited. Thus they typically view tasks as linear and sequential. They complete one task at a time and schedule appointments that dictate when and where they meet with other people. Other cultures view time as abundant. They may be reluctant to end one enjoyable and socially constructive conversation just because it's time to go to another meeting. However, chronic lateness can be perceived as a performance issue viewed through the eyes of another culture. Setting team expectations at the start of any project can minimize any misconceptions and avoid conflict.
5 Tips For Effective Team Building In A Multicultural Workforce
Do you instantly picture your team at a resort building rope bridges or hanging from ropes when you think of team building? Traditionally, is has typified many organizations' approach to team building. Then, they looked confused when that great sense of camaraderie so evident at the retreat, failed to translate into long-term beliefs and actions back when the participants returned to their workplace.
To extract the most out of the time you and your employees spend in team building initiatives, you need to view team building as a series of strategic steps designed to forge an effective, coherent workforce over time. Workshops will not contribute your desired results unless they form part of a coherent team building plan.  Teamwork does not magically appear after participating in a group retreat for a couple of days a year. Consider team building in a multicultural workforce as something that manifests itself every day at work.
These five simple tips will help you to build a foundation for your team culture:
Form teams to solve real work issues and to improve real work processes. Provide training in systematic methods and normative behaviours, so the team directs its energy into working on delivering the project, not on figuring out how to work together as a team to approach it. Traditionally, teams can spend up to 80 percent of their time and effort on building relationships, leaving just 20 percent to solve the problem.
Hold regular department meetings to review initiatives, map progress, obtain cross-team input, and coordinate shared work processes. If team members are not getting along, it's often due to the team members not agreeing on how to best deliver a product or a service.
Build shared fun occasions into the organization's agenda. Buy birthday cakes and celebrate, take the team to a sports event, sponsor dinners or pizza nights, or go to an amusement park. Support these micro-initiatives with a monthly company meeting.
Use classical icebreakers and teamwork exercises at team meetings. Fun icebreakers can help participants laugh together and get to know each other, a modest investment in a big-time sense of building team unity.
Publicly celebrate team successes. Buy team t-shirts or hats. Take the team out to lunch or order in pizza. Let the team members step up and share their personal success story at weekly company meetings.
Tackle the challenging issues and incorporate different types of teamwork activities and you will be amazed at the progress your teams will make in creating a shared teamwork culture. This is the culture that enables individuals to contribute more than they thought possible by working collaboratively together.
Be A Smart Team Leader And Master Corporate Team Building Today!
With so many factors competing for your team's attention, unlocking the power of productivity and effectiveness is a challenge.

Final Word
Teams that take the time to understand one another tend to build more effective working relationships. Team building in a multicultural workforce focused on cultural awareness workshops supported by topical seminars and online tools can provide a solid basis for a multicultural workforce to build successful teams by letting their passion and their imaginations free!