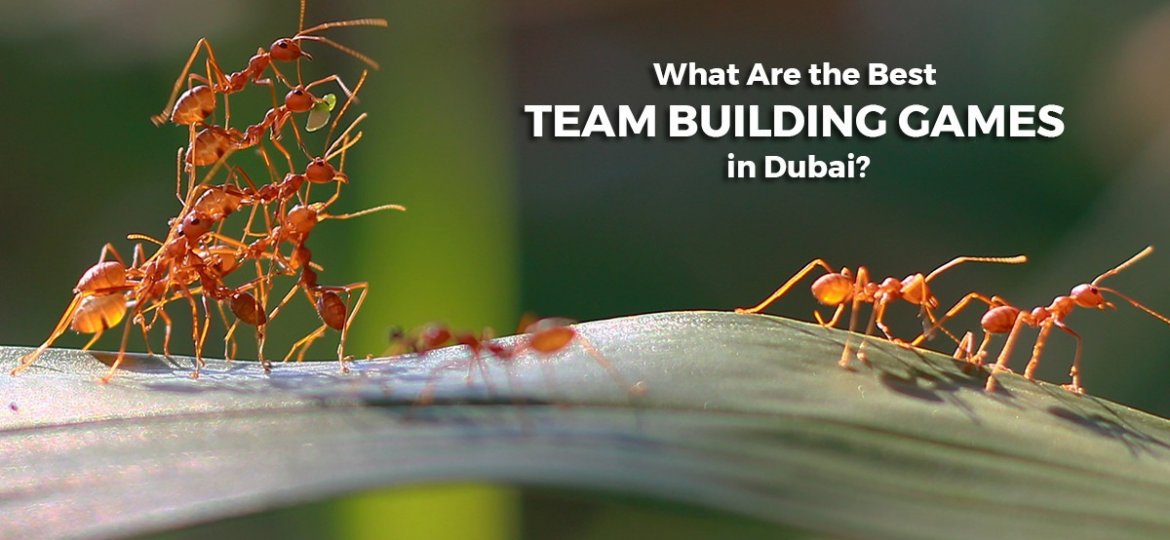 As major companies around the world are continually making major leaps in the management and organization of their companies, Dubai has not been left behind. The serious corporate look that was the major characteristic of most companies is slowly disappearing from the picture. Companies are now adopting fun, but effective means to run and manage employees.  These current practices are proving to give more results in terms of productivity. As such, there is no end to the search for the best team-building games available in the market.
Research shows the assimilation of diverse methods of training and equipping employees has the resultant effect of having the employees hooked and more loyal. Especially when the means used include group action, group mentality will ultimately lead them to embrace the company more. Furthermore, such means communicating to employees the level of care you have towards them.  Your team members are not robots that should be under 24/7 surveillance and put to constant work. In that light, let's look at the best team building games Dubai has to offer.
The Haunted Room
Goal: How does a haunted eternity sound like? Not quite the interesting offer huh! Manage to work together to find the pieces that will lead you out of this haunted house you landed yourself in.
Game Play: Do you believe in voodoo and whatnot? Well, a tale is told of some dark experiment that went haywire right where you are. That created a trap for dark spirits and souls which will not hesitate to take over your body if you stay for too long. They have this freaky vibe that should make you wet your pants unless you have the guts. It's upon you and your teammates to persevere their cold breaths and haunting echoes – survive their torturous plots to have you locked with them till the world ends.
What Makes You Tick
Goal: Getting a clear comprehension of what exactly motivates and demotivates you and your team could go a long way to strengthening the group. Once you know your driving factors, you approach members on completely different grounds thus better, stronger and healthier relations.
Game Play: Members kick it off by taking a personality test together. A speaker may come into play to first explain the various personality traits, strengths and weaknesses thereby creating a dependable roadmap for the whole game. Members can thus function better in the future through simple reminders; one might say, "Remember I am black" and the rest will know exactly what that means.
Crime Scene
Goal: Rise against the odds and stand for what is right. Get to fight corruption with your loyal team of detectives. Find out how innovative and creative you and your members can be and whether you can work under tight schedules.
Game Play: You have the honour to be dubbed as the city's best detectives. Luckily or unluckily, you do not have the corrupt nature most officers in your station have. However, 'the police' are not willing to look into the murder of a member of your team. But not you; you just can't let this one go. Thus, you have to go behind their backs to solve the crime. You have one hour to organize your team and pull your act together before the nasty dirty cops show up. It's time to do some detecting.
The Golf Simulator
Goal: Have silent fun as you perfect your golfing skills.
Game Play: If you need a game that works to cool the nerves while relieving the tension, you might want to try golf. Hungarian games have taken this to another level by offering an indoor experience that remains unmatched. With high-tech speedy cameras and all the right conditions, golf couldn't be any better. And what's more, it accepts both the terrible beginner and the unequalled expert. Get your teammates to play this cool relaxed game and experience fun without exposure to the heat of the sun.
Zombie Escape
Goal: Nurture creative problem-solving skills alongside proper team collaboration.
Game Play: Here comes the zombie apocalypse! This trendy indoor game has no restriction to the number of players allowed to participate – only the size of the room will limit players. The workers are gathered in a room, and one member who is to 'play the zombie' is tied to the corner of the room. Every 5 minutes, the rope will extend to a certain length drawing the zombie closer to the members. They, in turn, will need to work out clues that will lead to finding the key to unlock the door. Failure to do so in 60 minutes means the zombie wins. This game would be a good option if looking for team building game to play – everyone loves the tension which only boosts cooperation.
Truth and Lies
Goal: Face your demons as you open up and get to know each other.
Game Play: Getting someone to open up the intricate details about themselves is the surest way to develop trust. This game takes the Dubai leisure game concept to a whole other level. Members will sit in a circle facing each other as they reveal 3 factual things about themselves and a single lie in any order. It is the work of the other members to point out the lie for the game to continue. This play is a great means of getting introverts to open up.  Additionally, the activity will also eliminate any false judgments about fellow teammates.
Barter Puzzle
Goal: Other than problem-solving skills, which every employee should have, the game focuses on identifying and developing leadership skills.
Game Play: Different teams will have different jigsaw puzzles with an equal degree of difficulty. However, some jigsaw puzzle pieces are intertwined and mixed up with puzzles from other groups. It, therefore, is up to each group to retrieve the missing pieces by trading, negotiating, or exchanging team members. Whatever and however they will settle, it should be a consensus decision. All members should agree and seek to finish off as the first crew.
If you are looking for sports games or in search of the best team-building games in the form of escape rooms, Dubai is generously endowed with them.
Be a SMART and successful team leader, and unleash your team's maximum productivity now!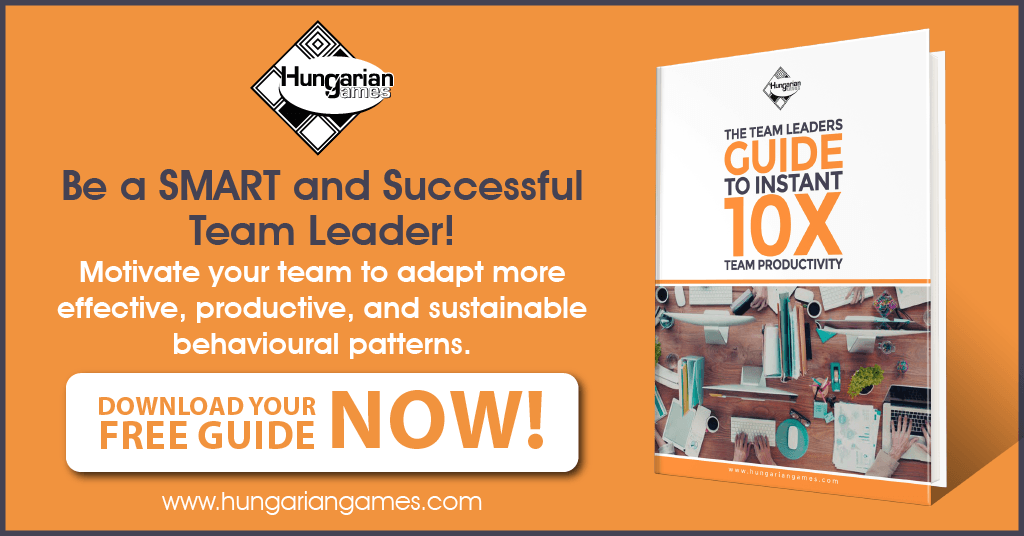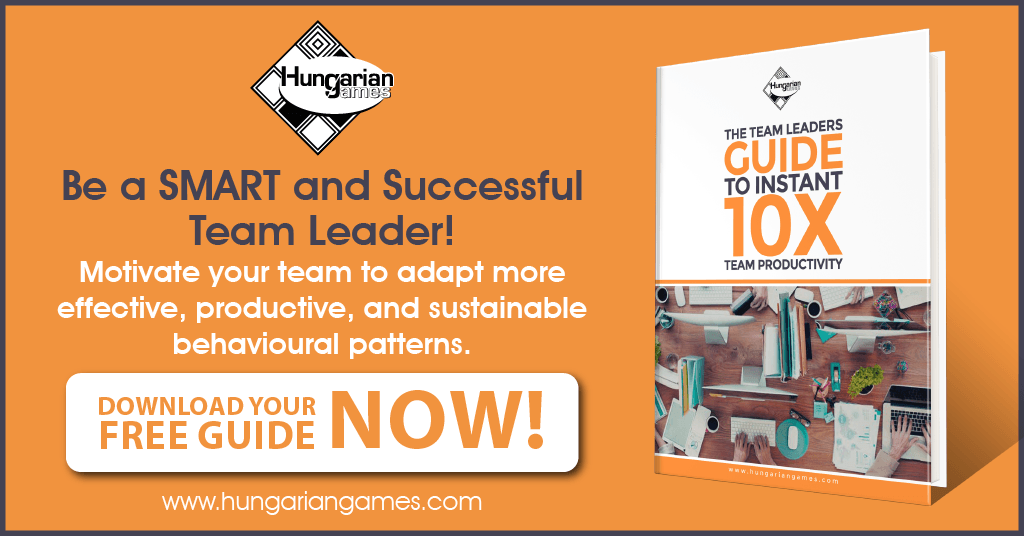 Get a copy of our instant 10X productivity guide to see you through the way.
Final Thoughts On The Best Team Building Games In Dubai
Looking to experience some of the best team-building games? Whether you're looking to go solo, as a family, or you want to take your workers for an educative joy ride, Hungarian Games can offer you some of the best team building games available in Dubai. The variety offered will surely set you and your team on your heels. A guarantee that you will keep coming for more. At the end of the day, you should remember that this is a proven necessity since team building is beneficial for your business.