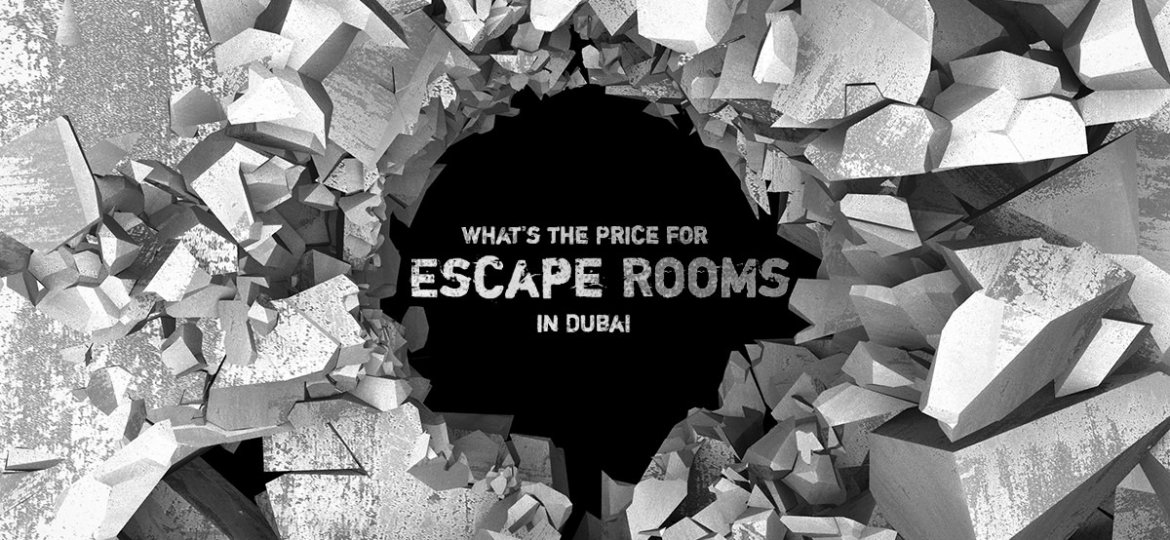 The escape room concept has come to change the way businesses operate. Other than being used by friends and families as an entertainment tool to pass off time together and create memories, the concept is being used by top companies in a bid to create cohesiveness and teamwork. The results have been astonishing leading more and more companies to take up this tried and tested formula.  Another reason why more and more companies are going for this team building route is probably due to the price of escape rooms.
With more and more new games coming out, the prices are getting better and better. This is most especially so, if you go to it as a team. It becomes a cost-effective means to achieve unity and cooperation among employees and team members.  If you are looking for a proper means to inspire your employees in the daily stressful setting in the UAE, this might be a great place to start if you haven't given it any thought.
Why Escape Rooms?
The idea is thought to have first come from Japan where the first room concept was constructed. Some would say it started out from puzzle-based computer games where the concept was turned into reality. Others would say that the escape sensation was originally inspired by the great artist and magician Houdini – he literally was the master escape artist of the century.
Whether you're looking for something fun or just want to experience the thrills of Houdini, escape rooms will offer you a one-stop experience for you and your team to have the best of both worlds. What's more, the rooms foster cohesion amongst team members as activities require the team to work together or face the ultimate consequence – most often than not, this will be a classic zombie case where you're all eaten alive.
Apart from the fun aspect, escape rooms challenge the minds, especially when put through precarious positions. It helps members develop a think-fast strategy while still associating with others to realize objectives. Since the conclusive goal is to escape the room unscathed with your members, the concept will create a caring attitude where workmates look out for each other. It helps employees climb up the corporate ladder together as they strengthen the company.
What Determines the Price for Escape Rooms?
Some factors should be put into consideration before going for certain escape room challenges. The cost of a game in escape rooms will vary depending on several factors. These factors are primarily dependent on the client's needs.
Designs Used
Different escape rooms will have different designs which are contingent on a number of factors. As a client, you might specify specific sizes for the escape rooms based on the floor size you are planning to use. The area might also need some technical designing probably resulting from a limited floor area. The more technical the patterns used, the higher the cost of a game in an escape room.
Difficulty Levels
Escape rooms are hype just like with most games due to the difficulty level option for users. Each challenge is rated based on the difficulty of completion, making it easier for customers to choose a design that suits their needs. Businesses can opt to start off with the relatively easier ones to have their employees adapt to the concept. As the tactical hardness increases for each challenge, so do the costs.
It is also important to note that as the hardness increases, it simply means more resources have been dedicated towards it, thus an increased price for escape rooms. The hidden clues will leave you working restlessly and with utter cooperation to hit the timing set.
Timing is a Factor
Escape game categories are usually from the short easy ones to the long technical hard ones. Dubai escape rooms commonly award their participants a maximum of 1 hour for the challenging ones. These long ones usually bear more costs as compared to the shorter ones.
Number of Participants
You need to know the price for escape rooms per person in Dubai. Some rooms will offer you a maximum of 6 players per round while some can accommodate even 10 people. In choosing an escape room, it is wise to consider the number of players you need to incorporate and find you a game that'll host that number of players.
Nevertheless, a strategy used by most companies involves subdividing participants into groups of about 5 and coming up with as many teams as possible. Playing in such good numbers ensures the resources in the room are not strained. This also ensures that each member gets to participate as much as possible. The conditions are also made so competitive such that one is left with no option but to speak up, be heard, and hence, be a full team player.
The Resources Go a Long Way
As already said, escape rooms can be as complex as per your specifications. While some consist of a table, papers, and pens as the only setting, others would go as far as incorporating a robot that uses artificial intelligence to guide you and your members.
The wiles used will largely depend on the storyline of the play. The story may be from a hit horror movie or alternatively from a famous comic or novel. It might be investigative, horrific, or even based on Sci-fi such as the ones that use the apocalyptic zombie theme.
Recent times have seen escape rooms incorporating high levels of technology to come up with a complex, almost unachievable set of challenges. For instance, you find some rooms making use of motion-triggered lasers and pressure-sensor floors. These are pretty much the same detailing used in highly guarded vaults and treasure-houses that store artifacts of high value. Bottom-line is, the more amenities used to come up with each challenge, the more the costs for the escape rooms.
Offers Given
As with any other business, leading providers in Dubai will often give their customers a discounted price for escape rooms. This is mostly during the weekday bearing in mind how packed the rooms are on weekends. Weekday offers are especially lucrative when a big number of workers are signing in.
In addition to that, the more the number of players in a given room, the lower the escape room pricing for each of them as compared to going in individually.
What to Do?
Have you decided on the kind of skills you want to develop in your employees? Have you decided on the specific game that will provide you and accomplish these needs? Remember it can be for you as an individual, with your family and friends, or you plan for your workmates. Whoever it is, the process to book and play in Dubai escape rooms per person is usually the same.
Book the escape room game of your choice online. Always make sure that you turn up for the game with not less than 10 minutes of spare time for preparations. This ensures that you don't derail the program and probably conflict with other sets of clients. You will then be locked in the room with your team members for an hour where you're required to find the clues. The goal is to beat the odds and escape within the given time.
Have you been struggling to foster unity and oneness in a diverse team of workers? It's about time to introduce that thrill and vibe hopelessly missing in your organization. Challenge them with an adventurous teambuilding experience today like the haunted room and discover your team's actual potential.
Unlock the secrets to productivity and enhanced teamwork now!
With so many factors competing for your team's attention, unlocking the power of productivity and effectiveness is a challenge.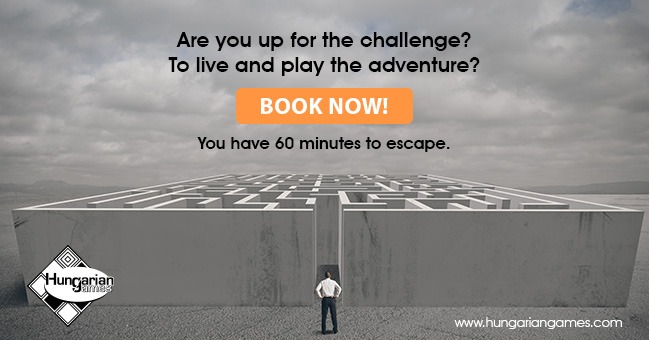 Final Thoughts on Price For Escape Rooms in Dubai
As seen already, the price for escape rooms in Dubai is quite friendly. This is especially so when opting to go with a maximum number of players. Your needs will ultimately determine the cost of a game in escape rooms. That said, this is one experience that neither you nor your teammates would want to miss. In fact, you might get so carried away that you will find yourself making more bookings in the future.