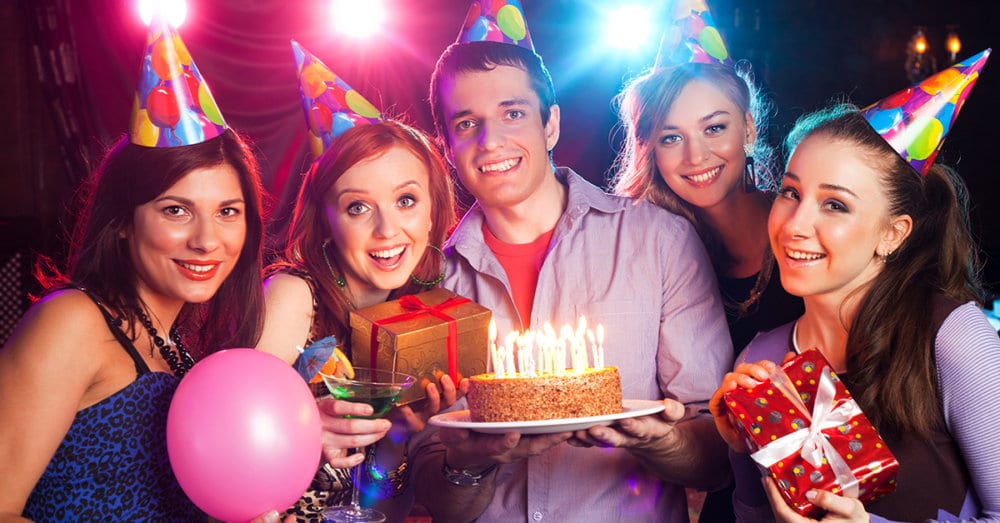 A penny for your thoughts! You no longer have to scratch so hard in an attempt to brainstorm how you'll light up your kid's birthday party Dubai event. They mean the world to us – I can't blame you if you want to give them the world in return. However, how exactly will you come up with a birthday party event that won't end up being cliché? How will you offer your kid the experience of a lifetime and still have them ask for more of that?
The answer is quite simple, and I'll explain why I'm vouching for that. Have you considered incorporating an escape room for your birthday party event management? This could just be the best deal if only you put more thought into it – it's fun, effective, and manageable.
Why Escape Rooms?
An eventful birthday party event can be viewed from two standpoints – that of the parent and that of the kid. For the youngster, a successful birthday party event is well attended. It also involves lots of playing and plenty of food to graze. For a parent, a delightful party for you is one that won't overburden you with planning and won't cause a dent in your budget. Most importantly, it shouldn't involve laborious cleanup post-party. Well, we can assist you in both viewpoints in the hopes that you'll be the legendary parent in the eyes of all the attendees and your own cubs above all.
I want to give you a little assignment; take a moment and take note of all your friend's households that don't have a video game system. If that number reaches 3, they probably don't have kids or are too old to bother. Video games have been appreciated over the years and their ability to capture one's attention in another world is what's most appealing. Escape rooms work exactly the same way video games work, only this time they get the live experience in a limited amount of time.
There you have it; an attention grabber that won't cost you dearly while your kids get the time of their lives as they work it out. It's a win-win situation, I must say.
How It Works
Birthday party entertainers in Dubai will have all sorts of Dubai birthday party deals for you. Whether you're looking to go large or just spend a small budget, you won't miss something from the birthday party packages. What's more, you have the option of going to them or having them come to you. All you've got to do is book early in advance.
As the day approaches, you need to have smoothened out the edges to avoid the last-minute rush. If you choose to have the party in your house, the cheap birthday party organizers in Dubai will do you honor of bringing the party home. Setting up shouldn't be that hard, and you get to customize the experience to your liking. Since you're dealing with kids, consider coming up with simple ideas that should be fun – you don't want to use complex tech materials as it will only raise your receipts. Make it simple and cleaning up won't be a bother afterwards.
Nonetheless, you might decide to take the party elsewhere. Finding a company that offers birthday party in Dubai should take you seconds. This relieves all the stress of cleaning up afterwards and messing up things – that's to be expected from parties. Once you make earlier bookings, you just need to present yourselves a few minutes before your appointed time strikes.
How We Do It
Hungarian Games have been providing special occasion party planning and events in Dubai. We organize birthday party events like no other. It means you don't get to play the usual 'musical chair' or 'pass the parcel' birthday games. Instead, we take treasure-hunting games and more to a higher level of fun. Special requests put forward in advance, are catered to. Perhaps, your birthday gift for your kids is hidden on the chests and lockers in the games?
Benefits of Escape Games during Birthdays
First and foremost, it is a unique way to spend one's special day. Which day will your kid get to solve a crime or else go treasure hunting? Hungarian Games can plan a customized/tailored event as well, so the game can be anything you want it to be.
As if that's not enough, the planners get to operate within your budget and demands – just don't go overboard in your expectations. Whatever your budget is, you can give your kid a blast on their big day – something they will never forget and will truly thank you for. The burden is also taken from your hands.
This is the best part for parents – escape rooms can be played with any number of kids. But for them to derive maximum pleasure from it, we recommend 6 going into the room at a time. Since the game runs for an appointed period of time, you can subdivide them into teams and have them compete against each other – one group at a time. This is an option that will leave no one feeling left out.  The games will work for all ages and still make the birthday party event impossible to forget.
A bit of caution, however…
Not all kids take pleasure or get thrilled from being locked in a room. It is essential to ensure that the kids going in the escape rooms at least have a general knowledge of where they are, what the game is all about, as well as what they are supposed to do. Lock in a 2-year-old, and you will be the game!
Final Words
Just like video games, there are plenty a number of escape room games you can play and include as part of your birthday event. If the experience is worth your money, you can even make it a birthday event tradition. The best thing about escape rooms is it doesn't have to be anyone's birthday to experience its fun and thrills. You can do it on a family day out, after a stressful day at work, during holidays, when the kids bring home good grades from school, or even when you're just feeling up for a challenge.