Our open-space games include some Signature Games available to the region only at Hungarian Games. We also provide other indoor and outdoor activities that are another unique feature in our corporate team-building packages. We can incorporate a range of these activities into our birthday parties and other private events.
Importantly, a lot of our games are portable. They can be rented out for the day by your company for indoor/outdoor events and set up at your chosen venues.

Houdini's Chest
Inspired by the famous Houdini, this is the puzzle chest — it is a handson collaborative challenging involving several sequencing and patternbased puzzles that must be solved to get the final hidden 4-digit code that 'stops the bomb' and wins the race. We can accommodate groups of up to 30 people simultaneously with our various chests, each of which is unique.
Black Box
This is a mini puzzle box that can be played by 4-5 people at a time. We have many of these boxes and can accommodate a total of 60-75 people simultaneously. It is a 15–20-minute game, involving a series of mini-puzzles, leading you through boxes within boxes, with an aim of finding a final 4 digital code.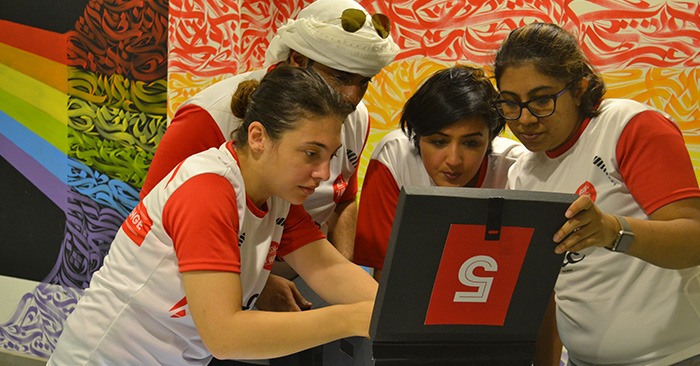 Brian Buster
Our ultimate quiz contains mind boggling logic puzzles of all kinds that challenge the brain and trick the mind.
Foot Snooker
Foot-snooker is a combination of snooker and football. It is crazy fun, as you kick the balls into pockets, instead of using a cue stick.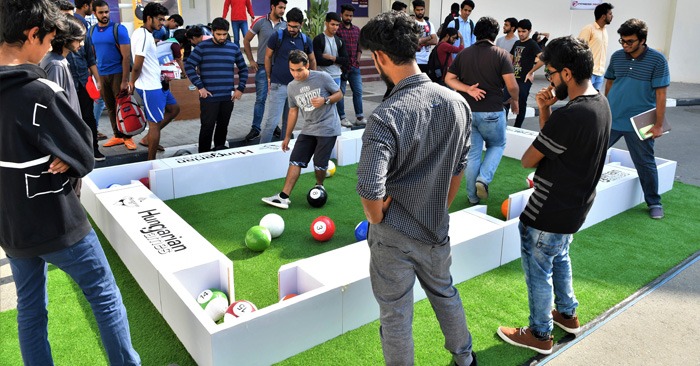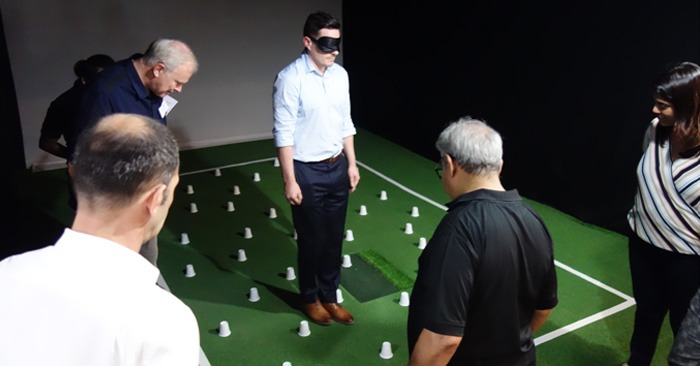 Blind Step
A game requiring you to trust! One blindfolded player follows the instruction of his/her teammate as they try to walk through a fun obstacle course without losing points.
Snakes & Ladders
This is a big size walkable game of Snakes' N' Ladders. You land at the bottom of a ladder, you go up, but if you land on the head of a snake, go down the tail!
Supplementary Team-Building Activities
In addition to our core team-building offerings of Escape Games, and HG Signature Games, we also provide a range of cooperative games and activities that can be added to your corporate training days, and other events.
1. Follow the Beat.
Can you keep up? Participants join together for a jam session, led by the game master. They must follow a beat, which dictates more and more complex rhythms as the game progresses. The group seeks to synchronize to create amazing sequences together.
2. Human Bingo
Each member is given a card with random statements and team members must communicate with one another to complete their bingo card. This will help the team to know more about one another while playing a fun game of bingo.
3. Human Knot
This game focuses on teamwork and communication to first create a simple knot made of human hands. Members then have to untangle themselves by using effective coordination, communication, and collaboration.
4. Hungarian Whisper
The aim of the game is simple — re-enact an action shown to you by a team member. Initially, the game master gets one participant to imitate a simple action. Each participant then sequentially re-enacts the action for the next person in the chain until we reach the last member of the group.
5. Icebreakers
Is the question silly or smart? Is it true or are they telling a lie? Our icebreakers help you learn more about your team-members. You will know more (perhaps too much!) about your friends or colleagues by the end of the game than you did when you first walked in the door.
6. Over & Under
Divided into equal teams, the members pass the ball over their head and then under their legs from the starting point till the end to drop the ball in an empty bucket. The team that coordinates and successfully completes the task wins the game.
7. Pictionary
The classic, charades-inspired guessing game. A member of the team picks a card and draws a sketch on a blank board while the other member of the team attempts to guess the correct word or phrase. The first team to reach the 'Finish Square' and guess a final sketch correctly is the winner.
8. Rubik's Cube Competition
This competition uses the phenomenal Rubik's Cube, which emerged from Hungary! Our collaborative version of this classic game involves a fun time-based competition that tasks teams within the group to solve certain sides in order to resolve the cube synergistically.
9. The Floor is Lava
This is a team game that requires group members to forge their path through the 'lava' to reach a safe harbor on the other side of the map. They do this by placing pieces of 'land' in front of them one at a time. The game tests a team's coordination and communication skills.
10. Werewolf
Werewolf is an easy-to-learn party game for 5 to 30 players of all ages. In the game, your quiet little 16th century village has
suddenly become infested with some very unfriendly werewolves… can you and the other villages find them before they eliminate everyone?
1. Crab Race
2. Sack Race
3. Tug of War
Art Studio
The wall is your canvas. Paint, splash, doodle, or sketch as you like. You have the freedom to turn your imagination to reality on various sizes of canvas. You can even work together as a team on your next masterpiece.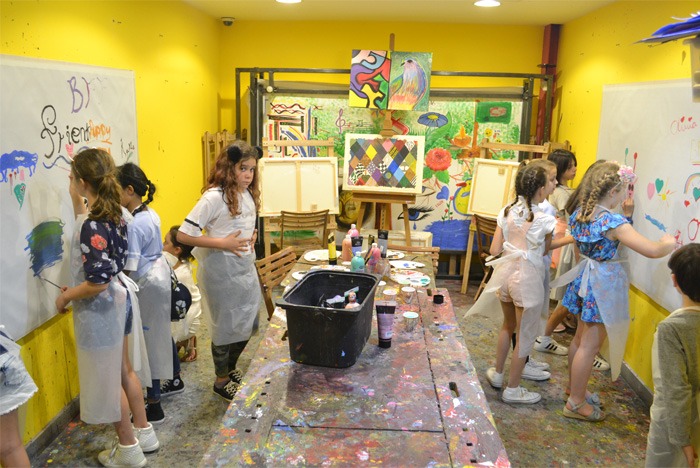 Islamic Art
In this form of visual art, there are three main elements – floral representations, geometric designs, and calligraphy. These three elements represent the main decorative forms of Islamic art, and they often overlap in their use.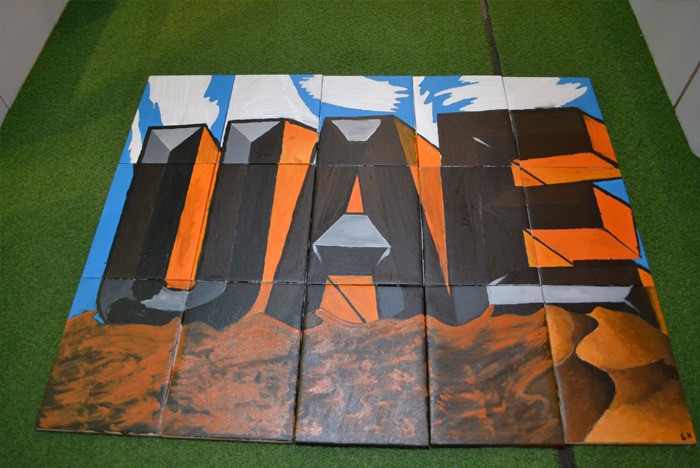 The Big Picture
Members paint on various parts of the canvas. At the end of the activity, the team puts their artworks together to form a 'big picture' that reveals either a concept or an actual image which can be customized.
Craftwork
Everyday elements looked at with an artistic view. Craftwork gives members an outlet to get creative, and fashion a unique art piece.