TAKE THE TIME THIS MOTHER'S DAY TO SHOW HER HOW MUCH YOU LOVE HER, BY SPENDING QUALITY TIME WITH HER. THERE'S NO BETTER WAY TO BRING FAMILIES CLOSER THAN BY WORKING TOGETHER TO ACHIEVE A GOAL, ALL WHILE HAVING FUN.
IT'S SIMPLE TO ENTER. ALL YOU HAVE TO DO IS SIGN UP. THAT'S IT!
The world's first Escape Game was developed in Hungary and now that same room is here in Dubai developed by Parapark. Hungarian Games as the name suggests is not just limited to one activity or one game. We have a bouquet of activities that help both in team building and individuals to have a unique experience like never before.
Escape Room Games in Dubai are gaining popularity in terms of things to do in Dubai, but Hungarian Games has brought the world's first escape room game to Dubai.
Golf in Dubai is seen as an ideal activity for one to enjoy. But what if you had the opportunity to play golf not just on UAE golf courses, but many other famous golf courses around the world
The wall is your canvas paint, splash, doodle, or sketch your choice. You have the freedom to turn your imagination into reality on various sizes of canvas and take them home with you!
The conference room is totally IT equipped but it is nothing like your usual conference room it is a place that generates creativity, positivity and effective ideas. It can easily hold up to 60 people. A perfect place to hold effective seminars and also to host amazing birthday parties!
Every Saturday from 12 till late we would like to invite you for SMØRREBRØD BRUNCH! EAT as much you want for 99 AED / adult and 49 AED / kid at our SMØRREBRØD Café in Hungarian Games, Al Quoz Ind. Area 1 Warehouse 35. Opposite Al Serkal Avenue.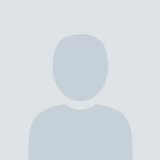 Personal
Lorem ipsum dolor sit amet, consectetur adipisicing elit, sed do eiusmod tempor incididunt ut labore et dolore magna aliqua. Ut enim ad minim veniam, quis nostrud exercitation ullamco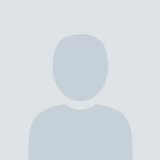 Trip Advisor
Lorem ipsum dolor sit amet, consectetur adipisicing elit, sed do eiusmod tempor incididunt ut labore et dolore magna aliqua. Ut enim ad minim veniam, quis nostrud exercitation ullamco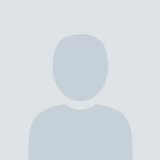 Corporate
Lorem ipsum dolor sit amet, consectetur adipisicing elit, sed do eiusmod tempor incididunt ut labore et dolore magna aliqua. Ut enim ad minim veniam, quis nostrud exercitation ullamco
Lorem ipsum dolor sit amet, consectetur adipisicing elit, sed do eiusmod