When it comes to office politics,
the rules apply to one and all,
Keep out of people's way
but remain relevant
while you're at it.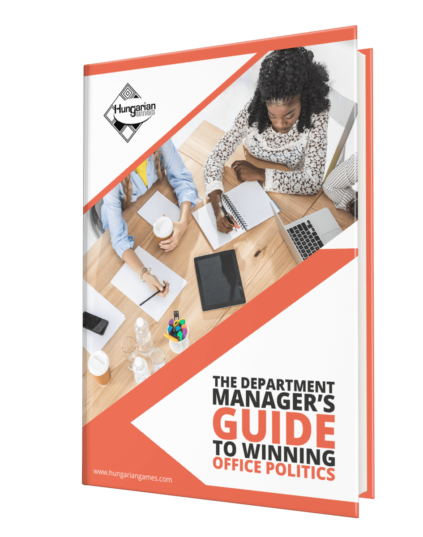 Are you tired of playing the rat race in the office?
Climbing the corporate ladder as it is, is difficult enough, but with office politics at play, it feels like a game of survival of the fittest every day!
It makes you wonder then why some people climb the corporate ladder with ease while others struggle to survive?
Rather than just securing your current position and shying away from prying eyes to avoid being swept up in the hunt, do you want to come out now in the limelight and fight for your rightfully deserved position?
Hungarian Games will take you by the hand and discuss in detail the 8 Cardinal Rules to WIN, not just survive, office politics without amassing enemies and detractors in the workplace:
Prevention Outdoes Cure
Nobody Likes a Whiner
Your Presence Should Be Felt
Back Up Your Boss.
Always Be At Your Utmost Best.
Shine With The Rest
Be On The Lookout
Strength is POWER
Get yourself a copy of The Department Manager's Guide To Winning Office Politics and stay on the neutral, friendly, and productive ground!
THE DEPARTMENT MANAGER'S
GUIDE TO WINNING OFFICE POLITICS
[DISPLAY_ULTIMATE_SOCIAL_ICONS]